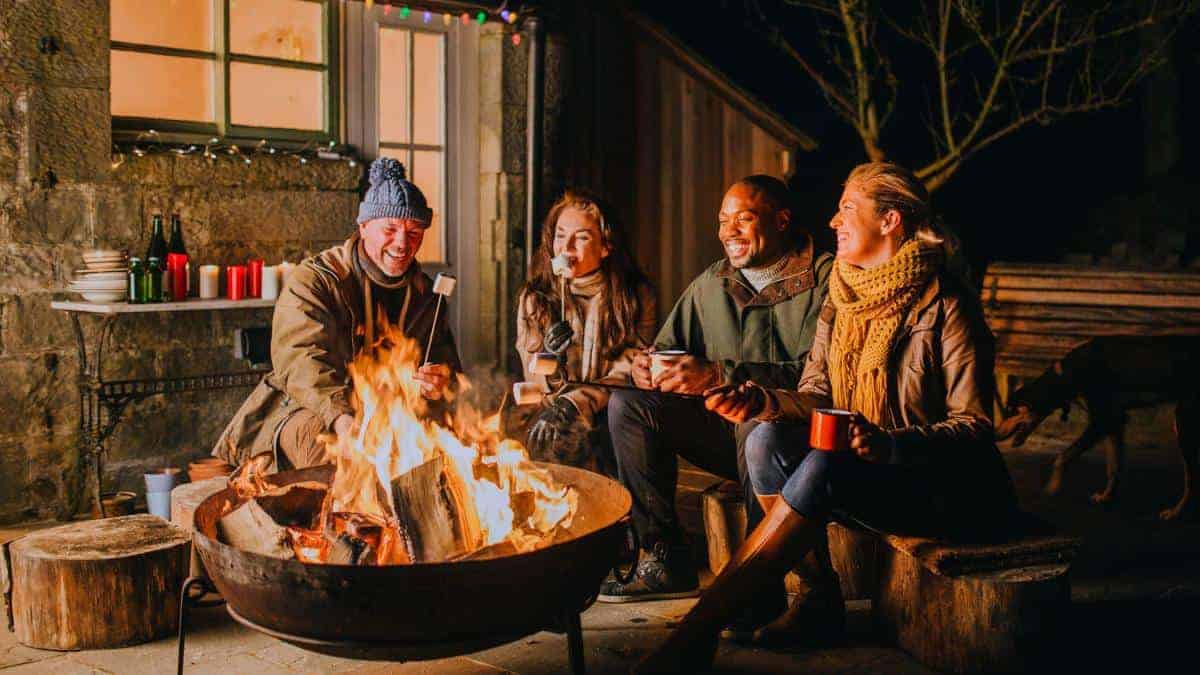 Questions you should ask when selecting your fire pit about certification and warranty:
Is your fire pit Certified as an Appliance?
What does this mean?
New requirements are that both the burner and the vessel or enclosure must be certified to CSA/ANSI standards and tested as such. European testing (CE) will be complete in April 2016.
Most fire pit companies buy a "certified UL or CSA" burner off the shelf and simply insert it into their vessel. This means that the burner and vessel have not been tested in relation to each other.
The change in this requirement is due to regulatory and insurance demands in the field. Many states and provinces are introducing new regulations for fire pits to be fully certified as appliances. The rapid availability of fire pits in big box retailers and online has spawned a wave of regulatory and insurance changes.  Therefore the code and compliance of fire and fire pits in residential and commercial settings is becoming more stringent.
Why does this matter?
Simply inserting certified burners into bricks, concrete, metal, or other materials (as was done commonly in the past) is on the way out. This is because the burners and vessels are not tested and/or certified in relation to each other. The heat of the burner can react differently with different materials and the quality of the vessel. Improper ventilation or improper shut offs can also be dangerous and are also considered in the CSA/ANSI certification process.
What has happened to instigate this change?
In many jurisdictions the gas fitter or inspector has rejected burners that have been set into non-certified vessels or enclosures built on site. The gas fitter or inspector must sign off on the installation and will be looking for the "tags" for the whole appliance – not just the burner.
Because Solus fire pits were inspected (and passed), States and Provinces where we know this to be on the radar as of 2015 include: New York, Massachusetts, California, Minnesota, Washington, Alberta, British Columbia and Ontario. It is our anticipation that many other jurisdictions across North America will follow suit and reject non-certified fire pits in the coming year. Massachusetts serves an example of what is likely to be required of fire pit manufacturers in the near future.
Why don't more fire pits companies certify?
Certification is painful, expensive, time consuming, laborious and requires deep technical expertise. Furthermore it has to be done in relation to each product that you manufacture, therefore if you have metal and concrete vessels you have to certify for each material – not just the burner.
Ask about Warranties and ask for details:
When shopping for your fire pit, ask specifically: What are the details and length of time for the warranties? Who handles the burner warranty? Who handles the warranty on the vessel?
Having undergone the entire certification process we introduced the best warranty in the fire pit world. As of 2016 Solus burners carry a 5 year warranty, 25 years when purchased with a cover.  They are made of brass, don't rust and we are the manufacturer.  Solus concrete carries a 5 year warranty when purchased with a cover.   Our electronic systems carry a 3 year warranty when purchased with a cover.  This is an extension of the 6 months or 1 year cover normally given by electronic fire pits.  Solus warranty – the best in the business.
When we set out to create the world's most beautiful fire pits we didn't quite anticipate how much fire adds to the conversation, ambiance and of course romance. Sitting around a fire is primal – it is part of the human soul and has taken place for thousands of years. Solus has very simply put a new contemporary twist on it.  Fire invites conversation and it brings people together. One of our favourite stories took place two hours outside of Boston Massachusetts just two short years ago.
Our Solus Hemi 48″ Firepit was chosen as the romantic spot where Keith proposed to Jamie at the Briarcliff Motel, located in the Berkshire Mountains of Massachusetts.
It turns out that the groom, Keith, had seen the above picture of our Hemi 48″ firepit on the Briarcliff Motel's Facebook page and made a special request for them to set up this area in preparation for his marriage proposal. He got down on one knee and voilà, popped the question at the most romantic spot possible. In case you're wondering, Jamie absolutely said yes. That's the happy couple right below – you can see Jamie showing off her beautiful diamond solitaire.
It gives us much pleasure to learn that the Hemi firebowl has become a significant part of the attraction for people choosing the Briarcliff Motel. It creates a lovely atmosphere for patrons to hang out and converse while watching a beautiful sunset and staying toasty warm. As Valentines day descends upon us it is time to find that romantic spot and if it happens to include a fire – send us a photo.